Welcome to the 2020 Fall Season!
Welcome to the Scots Baseball Club!  We are excited to announce our rosters and start the season!
We are a non-profit youth baseball club that provides professional coaches who teach the fundamentals of baseball while developing character, teamwork, and sportsmanship. We look forward to giving the boys an opportunity to gain confidence, improve their skill set and compete in the game of baseball!
Before we get to the Team Announcements, we have a few things to go over.
Who Runs the Scots Baseball Club and Why?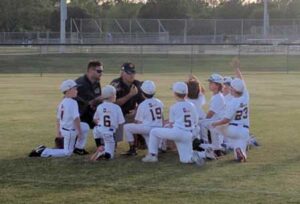 The club is run by volunteer dads and our players come from the Park Cities and surrounding areas and schools.  We are named the Scots after the mascot for Highland Park, and our program has the support of the community and our HP varsity baseball coach, Travis Yoder.  We are growing the sport and getting kids involved that he will hopefully see on his team one day.  We have access to the HPISD facilities in the baseball and softball fields and operate our own indoor facility in the warehouse district off 35 and Inwood.
The Club has been around for a while and in the beginning acted as solely as a select baseball club.  Several years ago, we changed our mission statement to promote the Club as a recreational baseball community club as we found out that there are more boys that love to play baseball over just baseball boys.  With this, we grew the Club from 2 teams to 15 teams over the years.  Our teams will be playing at all levels in CFBBA A or AA, Dallas Classic and USSSA tournaments.  We are trying to teach and grow the game of baseball, and we feel education is the most important for these lil ball players at this time.  We do not know what the boys will turn into, as many will play for fun and some will move on and play Varsity ball and beyond.  We are trying to put kids in a position to learn the game and grow the passion for baseball. Their success will depend on what type of effort they invest in the game.
We have hard working volunteers that will launch the season with team rosters, uniforms, payment, contracts, code of conduct forms, league registration, field scheduling, and more.  We do ask for your patience as we work through it all.  The coaches will be in charge of weekly communication to the teams regarding practice and game times.  We will ask for a volunteer team parent for each team to help facilitate any communication to the team,  organization, and the coach.
What Are My Next Steps?
The next step will be for each family to sign the player contract and make the payment for the club fees.  We collect a one time fee and that will cover the entire season.  We will provide you all an electronic contract and an online payment portal for the club fees.
We will also provide you the information to register for your perspective league, Dallas Classic Baseball (DCB) or Carrollton Farmers Branch Baseball Association (CFBBA).
We will then set up a "team shop" on our web site that will allow you to order your uniforms and baseball apparel online via Not Just Soccer. Returning players may use their same uniforms. We have a strict uniform policy for practices and games. The boys should look like baseball players, and the Scots uniform represents unity and pride.
How Much Does It Cost?
7U League – $615
8U League – $700
9U League – $750
10U League – $800
11U League – $750
12U League – $900
13/14U League – $900
What Are The Uniforms?
| | |
| --- | --- |
| Game | Practice |
| HP Scots hat | HP Scots hat |
| White Game Jersey # | Navy Practice t-shirt # |
| White Pants (short or long) | Navy "Scots" Baseball shorts |
| Navy belt  | Navy socks  |
| Navy socks |   |
*All indoor practices include hat, navy shirt, shorts, and tennis shoes.  All outdoor practices include hat, navy shirt, pants, and cleats. Strict uniform code at all times. 
What About Team Practices?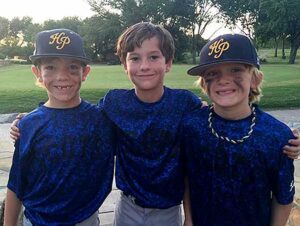 The Coaches will reach out to each team regarding practices. You should expect one outdoor and one indoor practice weekly throughout the season.  We normally have hitting and pitching in the indoor, and fielding and hitting at the outdoor. Each player will receive an access card for the indoor facility. It is a great facility available for team practices, practicing on their own with a parent, and private lessons with their coach.
The practice schedules for each team will be posted prior to when the leagues announce their game schedules.  
Thanks for playing with the Scots Baseball Club and we are excited to have you all a part of our organization. Be on the lookout for your team email. It will be a great season for Scots Baseball!
Want to Join The Club?
The SCOTS Baseball Club provides professional coaches who teach the fundamentals of baseball while developing character, teamwork and sportsmanship in young athletes. 
The Scots Baseball Club regularly emails parents information about the current and upcoming seasons. This is the best way to stay tuned with the Club. Don't forget to follow us on social media to stay up-to-date with all things Scots Baseball!