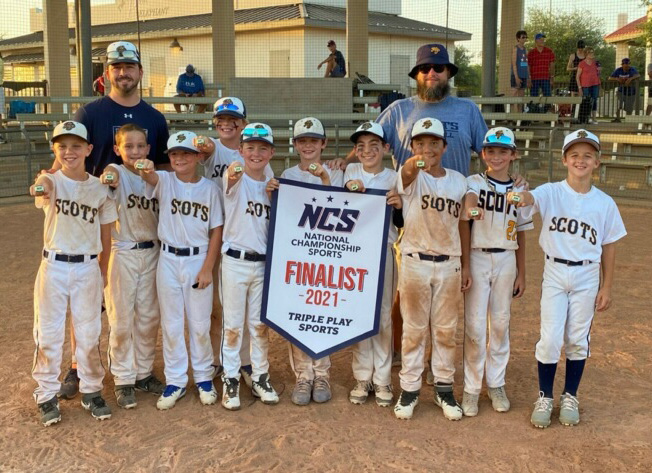 July 2021
Congratulations to Coach Bradley Horn's 10U Team for their runner up finish in the TPS Summer Showdown. They battled the heat, cramping and the competition on their way to the championship game. We couldn't be more proud of this group of young men.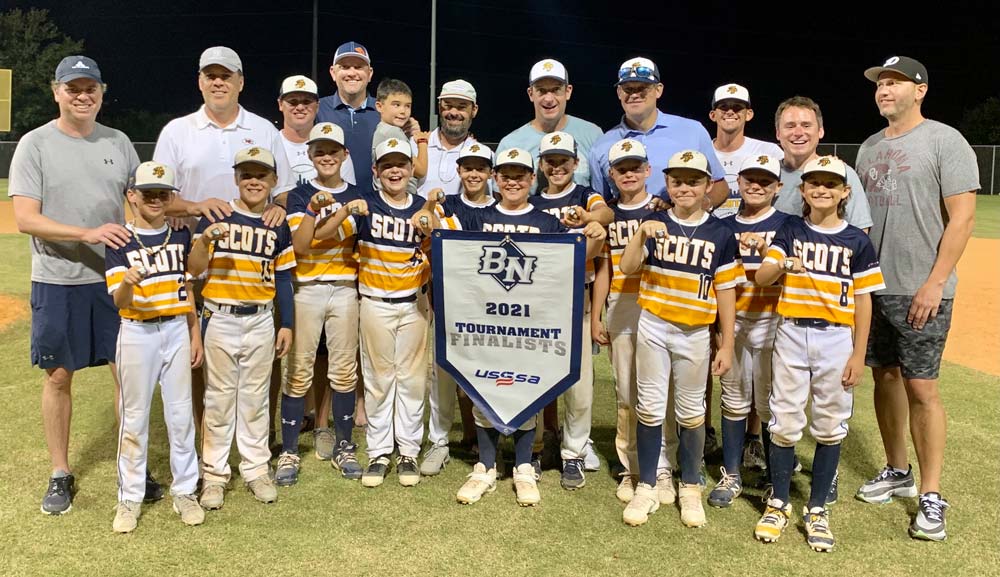 June 2021
Coach Lankford's 10u AAA team finished as runner up in the USSSA "June bug blast". It was a great Father's Day for all of these dads getting to watch their boys do what they love to do. Great job to coaches Lankford and Norris and an outstanding job by this great group of kids.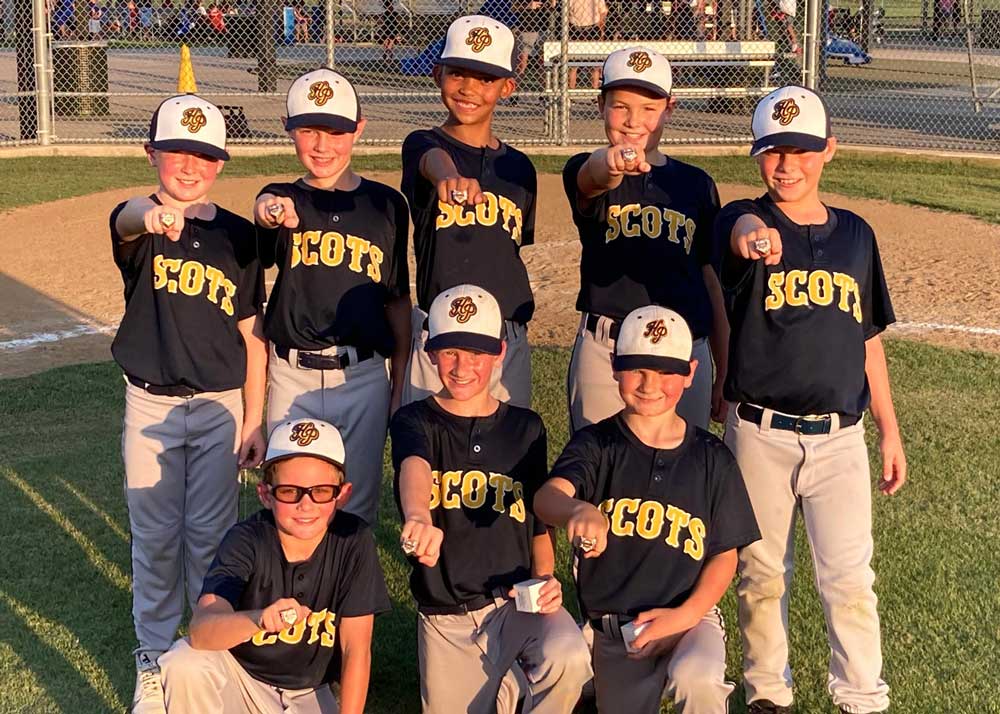 June 2021
Congratulations to coaches Swope and Carlson's 9U Boys for winning the CFBBA 9/10 AA playoffs! With only 8 players in the championship game, the Scots brought home the championship! They got behind early but fought back and never gave up. Way to go boys, we are so proud of you all!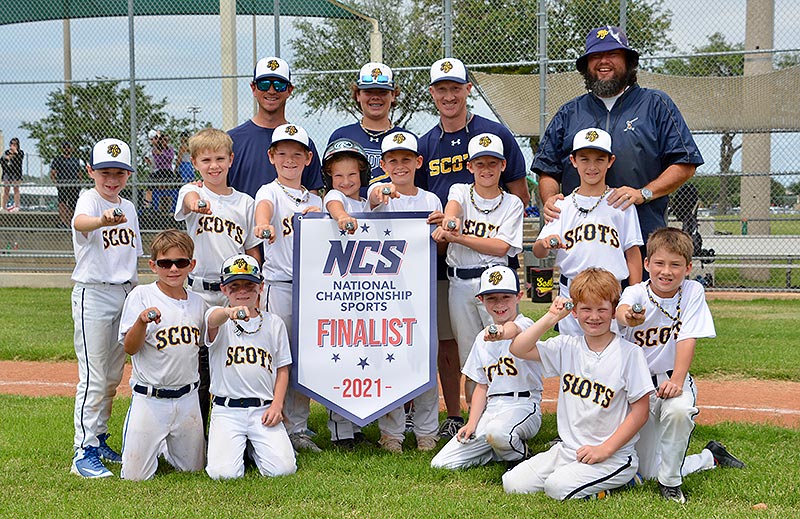 May 2021
A big congratulations to our 9u Scots Baseball Team.  Over Memorial Day weekend we were able to gather boys from multiple Scots teams to play in the NCS Memorial Day Classic. It's amazing that many of these boys were learning each other's names while warming up for the first game, and yet they were still able to come together and played fantastic all weekend. They fell short in the Championship game but we are so proud of these young men. Also we'd like to thank Coach Carlson for putting this all together. Way to go Scots!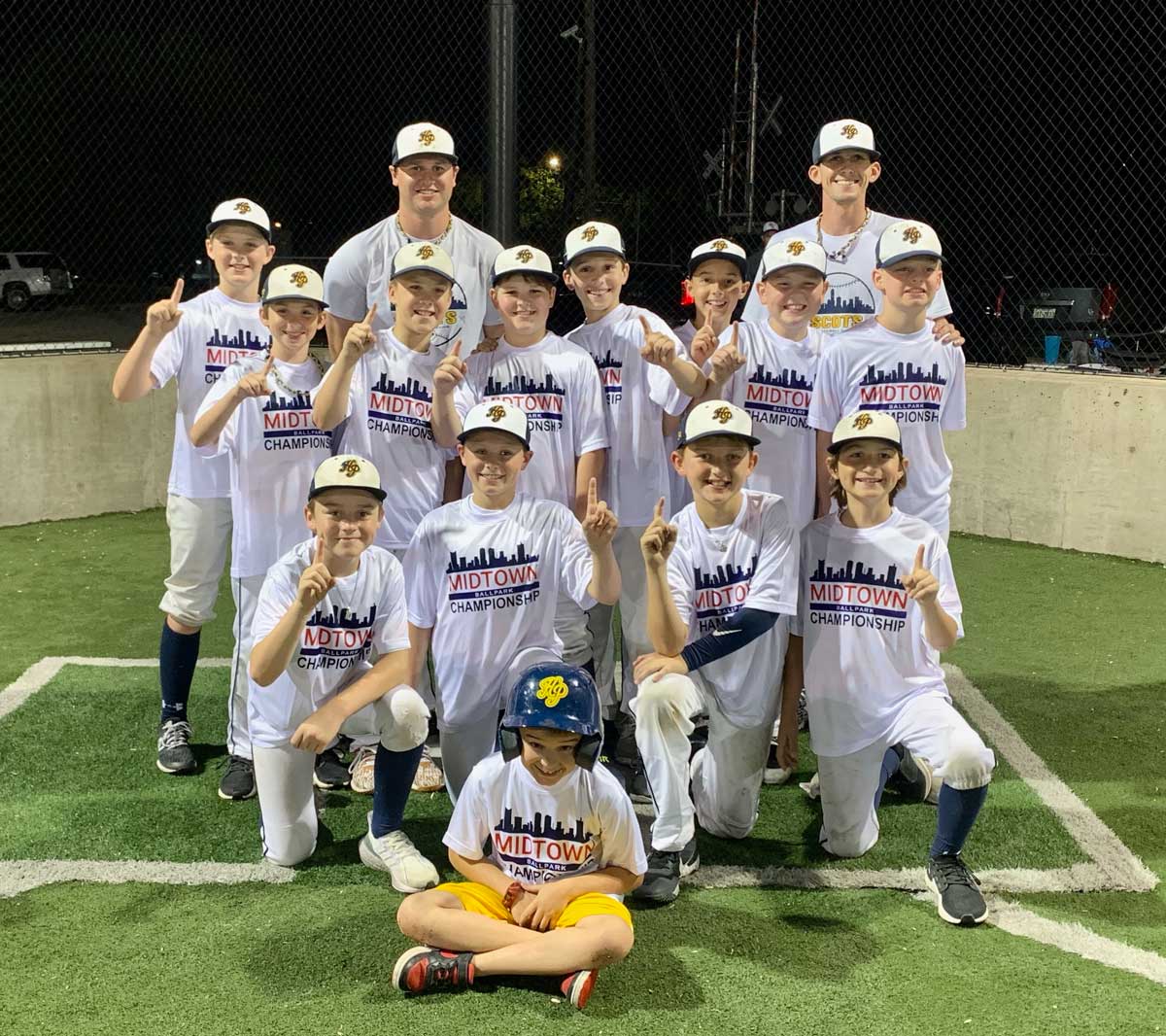 May 2021
Congratulations to our Scots Lankford 10u team for winning the Midtown Ballpark Turf Showdown this weekend. The Scots had to win 4 games on the final day to win the championship!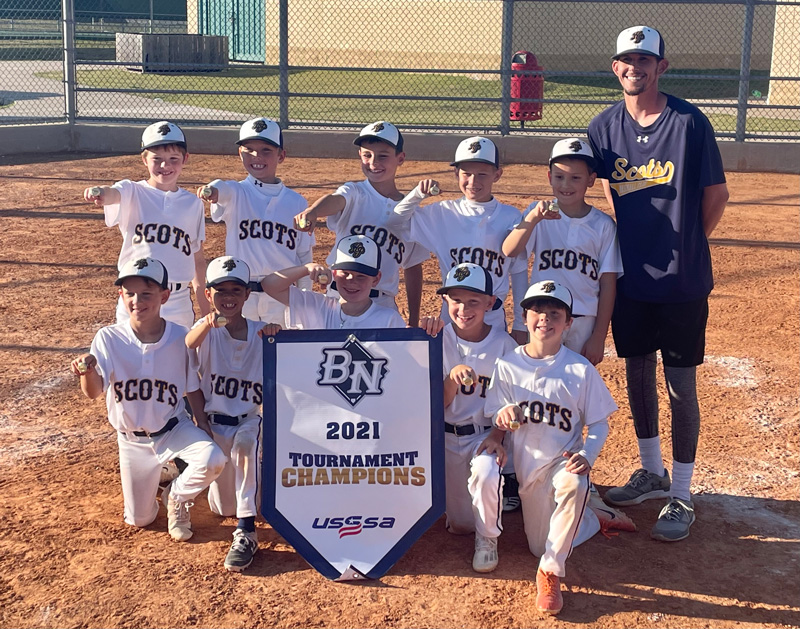 April 2021
A big congratulations to Coach Will Norris's USSSA 8uAA Coach Pitch Team for winning Baseball Nations "Elevate and Celebrate" tournament this past weekend. The boys came from behind in the championship game and never gave up.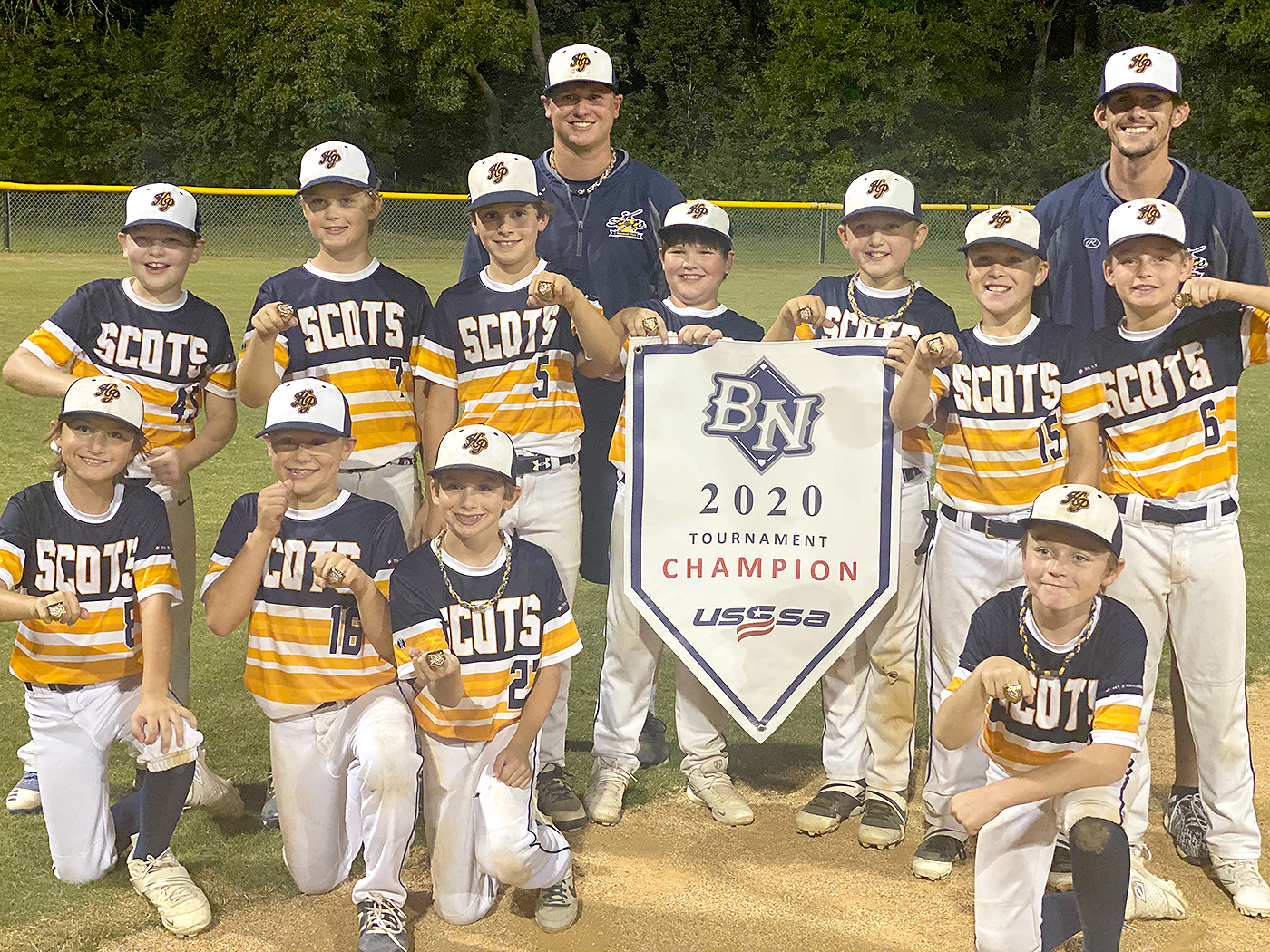 September 2020
The Scots 10U – Lankford team competed in a 12 team USSSA "Living the Dream" 10UAA tournament and won the Championship game vs the Oklahoma Legends. The victory moved the team up the USSSA power rankings to #1 in Texas and #2 in the USA. Congrats to the coaches and team!
Coaches: Colton Lankford and Will Norris 
Players: Bear Anderson, Mills Broer, Axton Byrd, Jack Clancy, Luke Johnson, Chase Merrick, Luke Meyer, Charlie Petet, Thomas Reeder, Layton Thomas, Jace Ysbrand
July 2020
The Scots – Smith 11u Tournament Team who played in the CFFBBA 11/12u "Knock Covid Out of the Park" Tournament in a 8 team field to go 4-0 and win the Championship Game!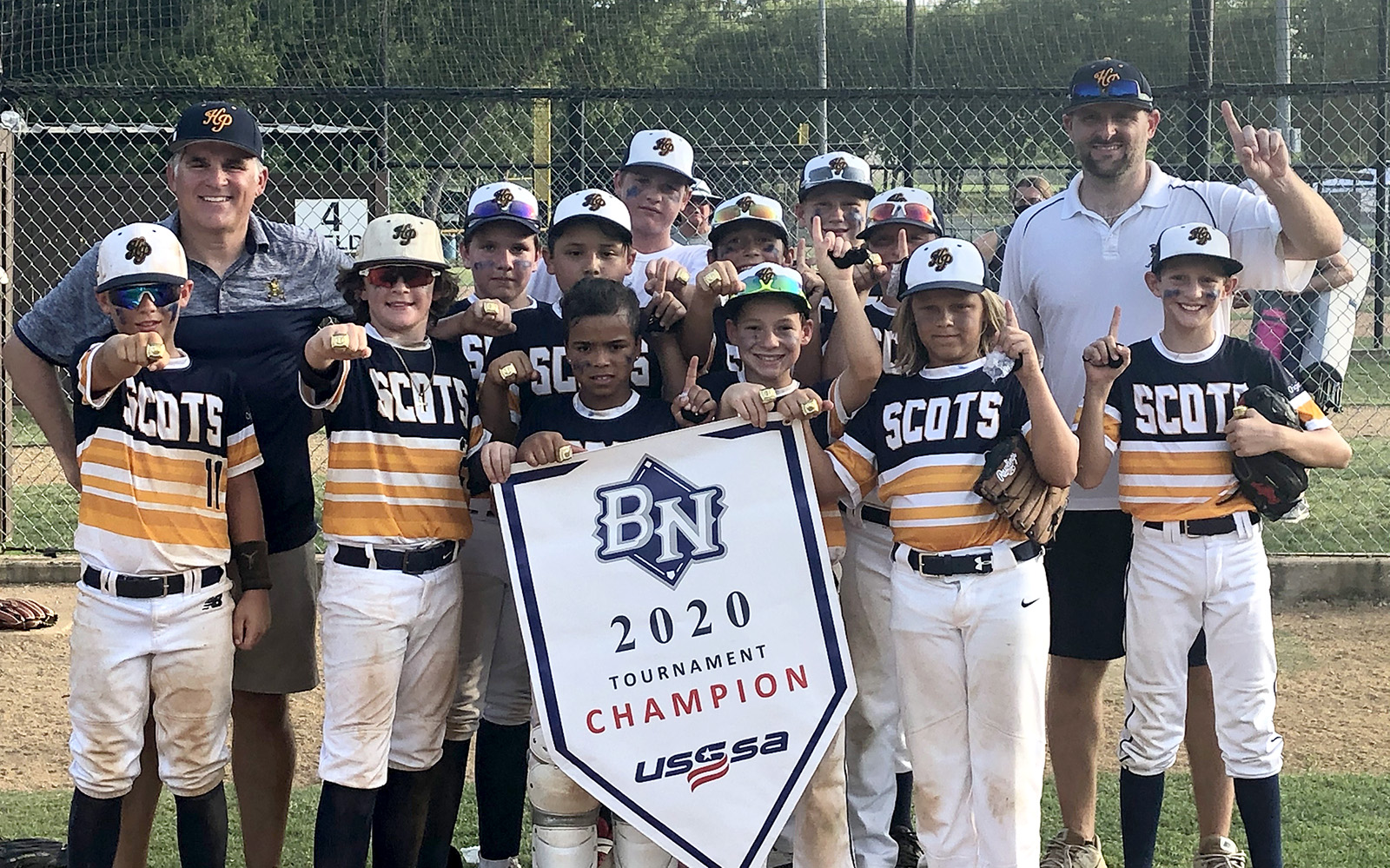 July 2020
11uAA Scots Baseball Tournament Team *BEAT THE HEAT* USSSA CHAMPIONS

Coaches: Jake Smith and Brian Smith
Players: #1 Sloan Smoyer, #7 Sutton Spillman, #11 Brooks Ellison, #12 Prince Cain, #13 Tripp Wilcoxson, #14 Oliver Dunk, #19 Alex Santiago, #20 Sloan White, #23 Will Robinius, #24 Hudson Leonard, #33 Cruise Trevino and #45 Ian Townsend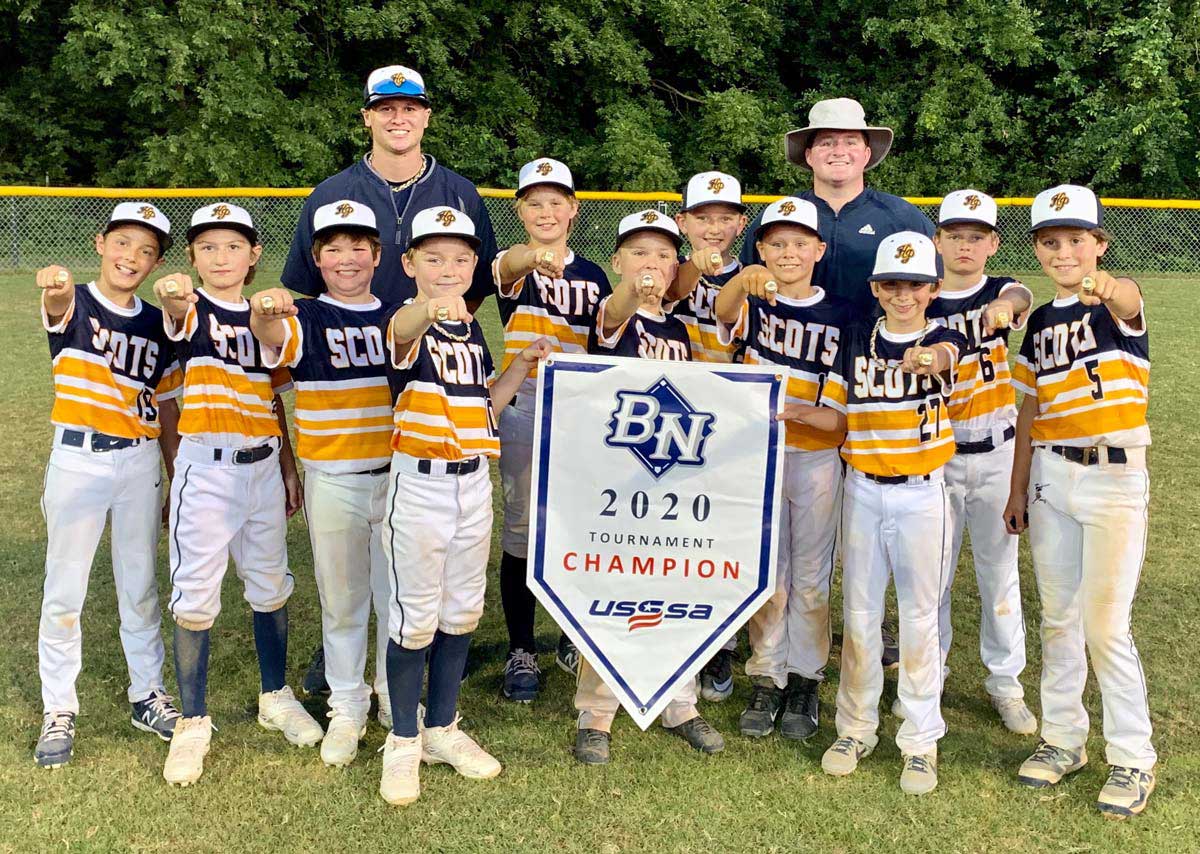 June 2020
The SCOTS 9U Tournament Team who are the Baseball Nation USSSA Champions!

Coaches: Colton Lankford and Bradley Pounds
Players: Bear Anderson, Drew Hamilton, Axton Byrd, Jack Clancy, Luke Johnson, Chase Merrick, Luke Meyer, Charlie Petet, Thomas Reeder, Layton Thomas, Jace Ysbrand
Want to Join The Club?
The SCOTS Baseball Club provides professional coaches who teach the fundamentals of baseball while developing character, teamwork and sportsmanship in young athletes. 
The Scots Baseball Club regularly emails parents information about the current and upcoming seasons. This is the best way to stay tuned with the Club. Don't forget to follow us on social media to stay up-to-date with all things Scots Baseball!