Who Runs the Scots Baseball Club and Why?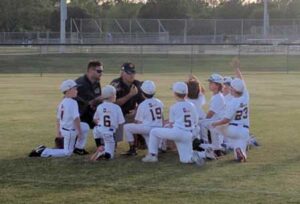 The club is run by volunteer dads and our players come from the Park Cities and surrounding areas and schools.  We are named the Scots after the mascot for Highland Park, and our program has the support of the community and our HP varsity baseball coach, Travis Yoder.  We are growing the sport and getting kids involved that he will hopefully see on his team one day.  We have access to the HPISD facilities in the baseball and softball fields and operate our own indoor facility in the warehouse district off 35 and Inwood.
The Club has been around for a while and in the beginning acted as solely as a select baseball club.  Several years ago, we changed our mission statement to promote the Club as a recreational baseball community club as we found out that there are more boys that love to play baseball over just baseball boys.  With this, we grew the Club from 2 teams to 15 teams over the years.  Our teams will be playing at all levels in CFBBA A or AA, Dallas Classic and USSSA tournaments.  We are trying to teach and grow the game of baseball, and we feel education is the most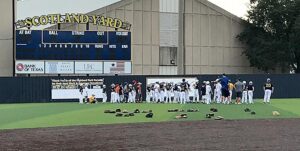 important for these lil ball players at this time.  We do not know what the boys will turn into, as many will play for fun and some will move on and play Varsity ball and beyond.  We are trying to put kids in a position to learn the game and grow the passion for baseball. Their success will depend on what type of effort they invest in the game.
We have hard working volunteers that will launch the season with team rosters, uniforms, payment, contracts, code of conduct forms, league registration, field scheduling, and more.  We do ask for your patience as we work through it all.  The coaches will be in charge of weekly communication to the teams regarding practice and game times.  We will ask for a volunteer team parent for each team to help facilitate any communication to the team,  organization, and the coach.
Want to Join The Club?
The SCOTS Baseball Club provides professional coaches who teach the fundamentals of baseball while developing character, teamwork and sportsmanship in young athletes. 
The Scots Baseball Club regularly emails parents information about the current and upcoming seasons. This is the best way to stay tuned with the Club. Don't forget to follow us on social media to stay up-to-date with all things Scots Baseball!